Investment Property Finance
Commercial and Investment Property Finance
Property has been considered a popular path to wealth for Australians for many years. Buying your own home is often the first significant investment you will make. Purchasing another property may well be the second – even before shares and other assets.
Your first investment in property, however, need not be your home. Buying an investment property can be a good way to get your foot on the property ladder while you are renting or still living at home. It's called 'Rentvesting'.
Many people feel locked out of the housing market as the areas they want to live in become increasingly unaffordable. Rentvesting is an alternative way to get started. Rent in a suburb that suits your lifestyle, and purchase an investment property that fits your budget.
Rentvesting therefore is a strategy that saves people from becoming renters their entire life. It gives struggling first home buyers an opportunity to enter the market, even if it's not as their first home.
Sensible investments in property have many benefits. Property can be less volatile than shares and it tends to be regarded as a safe haven when other assets are declining in value.
Property has the potential to generate capital growth (an increase in the value of your asset) as well as rental income. There are also tax advantages associated with owning an investment property.
Buying real estate, whether you are buying the family home or an investment, is one of life's most important financial decisions. However, when buying an investment property, it is wise to remember that you are making a business decision. You are not buying from the heart, but from the head. You are buying the property because you expect it to appreciate in value and give you a financial return. 
Assess your finances
When investing, it is important to assess your current financial position. What are your cash reserves and what equity do you have in your present home? Look at your long term objectives. For example, will the property be part of your retirement financial plan?
Potential changes to your current situation should also be factored in, such as the birth of a child, the loss of one income or supporting parents in their later years. It is wise to seek advice from an investment adviser or qualified financial planner to help determine your financial goals and strategies. 
Why investing in property may be the answer
Australia currently faces a chronic housing shortage which, coupled with a rapidly expanding population (through natural increase and immigration), has pushed rental vacancy rates to historic lows and put upward pressure on rents. There are simply not enough houses to go around in certain parts of Australia. An investment plan is one that works towards building your wealth and securing your financial freedom.
For some, the future may seem a long way off, but the time to act is always now, because the future waits for no one. The housing market is generally a seven to ten year cycle. There are always highs, lows and steady patches. The decisions you make today will determine the lifestyle choices you have in the future.
The following factors should be taken into consideration when purchasing property as an investment:
the likely return – yield and capital growth
buying and selling costs
cost to borrow money, ie interest rates
how attractive the property will be for likely tenants or future buyers
Do your homework
First you need to work out how much you can borrow. This is where our services will really help you. Make sure you have an accurate and detailed budget that takes into account all expenses associated with purchasing a property including stamp duty, council rates and other fees. Research the area's average rental yields, historical price growth and future expectations. Talk to your local council about future infrastructure and additional planned services.
Invest the time to fully understand the market – it could make a big difference to future investment returns. A mortgage is a big commitment and you may have to make changes to your regular spending practices if you are to meet your repayments with ease. Include water and council rates and items such as insurances and maintenance in your budget planning. 
Property management
Professional property management frees you from dealing with tenant issues and gives you more time to concentrate on your portfolio. Your property manager is also up-to-date with changes to the Residential Tenancies Act and is better suited to negotiate with your tenant on your behalf should the need arise. They are also in a position to obtain credit checks on potential tenants and have access to tradespeople. If you prefer to stay one step removed and not deal personally with your tenants, then a property manager is definitely recommended.
Plan ahead
Tenants come and go. Make sure your cash flow is sufficient to cover the mortgage and other outgoings when the property is empty. Don't think that you always have to increase the rent either. Sometimes it is more cost effective to have the same long term tenant in your property than have weeks of vacancy trying to achieve a higher rental yield. 
Every property will have compromises.
Don't miss a good opportunity because you are waiting for the 'perfect' house or apartment. If it sounds too good to be true, it probably is. Your selection criteria should include:
Location: Is it close to schools, shops, day care and sporting facilities?
Transport: Is it close to bus stops and train stations?
Demographics: Consider population numbers, growth and density.
Suitability to rent: Are the rooms big enough? Are there usable living spaces inside and outside and other features such as garaging and storage?
Future potential: Can the property be renovated or developed? Are there any plans to develop surrounding properties, eg high density dwellings?
Affordability: Stay within the second and third quartile of prices in the suburb for price and rent
Finding your deposit
There is more than one way to finance your deposit.
The good old… save a deposit!
Home equity loans allow you to lend cash against the value of equity at your home. The most simple and straightforward method of making a property purchase is to save a deposit. Here, we discuss the way they work.
Use the equity in your home/other property. Get our services for house equity and guarantor mortgage in Sydney.
For investors, however, one of the most popular ways to finance your first and subsequent properties is by accessing the equity in your home (or other property).
If you are already repaying your own home or have an investment property, you may have enough equity to use as a deposit for your next property purchase. 
Buying through your SMSF
Did you know that you can use your self-managed superannuation fund (SMSF) to buy an investment property? You will need to consult your accountant or financial advisor with regards to:
what you can and cannot do in SMSF,
benefits of using an SMSF to buy a property,
challenges and pitfalls,
using the correct trust structures,
how to correctly source and set up the finance, and
how to buy an investment property through a superannuation fund.
Investment Loans
Interest rates move constantly, so you will need to allow room in your budget for interest rate increases and other unforeseen additional spending. When interest rates drop, maintaining the same repayments with the savings going into your offset account is one of the fastest ways of paying off more of your loan and building a buffer if they rise again.
Think very carefully about the different loan product offerings available and how these relate to your spending and saving habits. Consider options such as an offset account that will enable you to take advantage of using any excess cash to save on interest. It's also a great account to use to save for your next investment property.
Not only can OZloans help first home buyers, but we can also help first time and experienced investors navigate the right path, structure and solutions to property investment.
If you have information about what is a guarantor and who can go guarantor on a home loan then there are many ways you can finance your first investment property, however it does depend on a few things:
If you are purchasing the property by yourself or with another person/others
How long you plan to hold the property
If you are going to live in the property at a later date

If your parents know about

what is a guarantor

& deposit and are going to be involved in helping you with either your deposit or going as a guarantor are amongst a few.
The most common and typical finance for investment properties is an interest only loan. However as the lending environment is constantly under review, especially for investors, the criteria to borrow investment funds are subject to change.
Ideally, investment property loans should be interest only because an interest only investment loan is FULLY tax deductible. Interest only loans can be fixed or variable. It is usually the best cash flow solution when used with good capital growth. With an interest only loan your repayments are set to cover the interest component of your loan only, allowing you to keep your repayments on your investment property to a minimum.
Generally, interest only loans are for a maximum five year term (depending on your lender) reverting to a principal and interest loan at the end of the agreed interest only term. However a further interest only period can be negotiated at this time. The interest on your investment loan is tax deductible, making this type of loan attractive to investors.
As the lending landscape constantly changes, interest only loans are constantly under review and may not always be the best option for your personal circumstances. Use the skills and expertise in our office to avoid any misunderstandings and to maximise your investment lending.
See Deposit bonds
Commercial Property Loans
We have a specialist team of managers with specific industry experience and expertise to assist with a range of property developments from industrial and commercial to residential and recreational.
Some specific areas we can assist with are:
Strata title offices
Industrial warehouses
Retail outlets
Franchises
Specialised securities
Holiday let apartments
Working capital finance
Factories, shops and vacant land
Depending on the development, we can typically arrange a development loan for up to 70% of the gross value of the property, and even up to 100% on the total development cost (depending on the strength of the development).
Cash flow funding is a facility to provide your business with funding outstanding invoices giving quick access to the proceeds of approved credit sales, often within 24 hours of processing the invoices.
Short term funding is also available by offering the equity in property without any need to refinance the property.
This facility is ideal for financing the needs of well managed and financially sound businesses. It is fully confidential with all existing collection and customer relationship functions retained by the business.
Benefits:
Removes the need to offer discounts to customers for early settlement of accounts
Generates significant profits from potentially accessing supplier discounts for early payment
Accelerates cash flow by receiving payments sooner and making more effective use of available working capital
Franchise Funding
In today's modern world a number of known brands and even many lesser known brands have franchised operations and provide opportunities for business owners to enter into a business based on a tried and proven model.
Most banks now have franchise loans where they will extend some security value against the 'brand' of a franchise. This may mean clients need not necessarily provide as much security as the business will have an underlying value that a bank will rely upon. This value does not normally exist with other business types outside the franchise systems.
We are well versed with finance for franchises and aware of what packages are available via different financial institutions. Even some lesser known franchises can still be financed and we are well placed to assist.
Call the office on 0418 605 484
for more information or clarification about your own circumstances and your future property investment potential.
We look forward to helping you purchase your first and hopefully many future investment properties.
Please note: We protect your privacy and security of your information as if it were our own. We take extenseive precautions to ensure that your information is secure.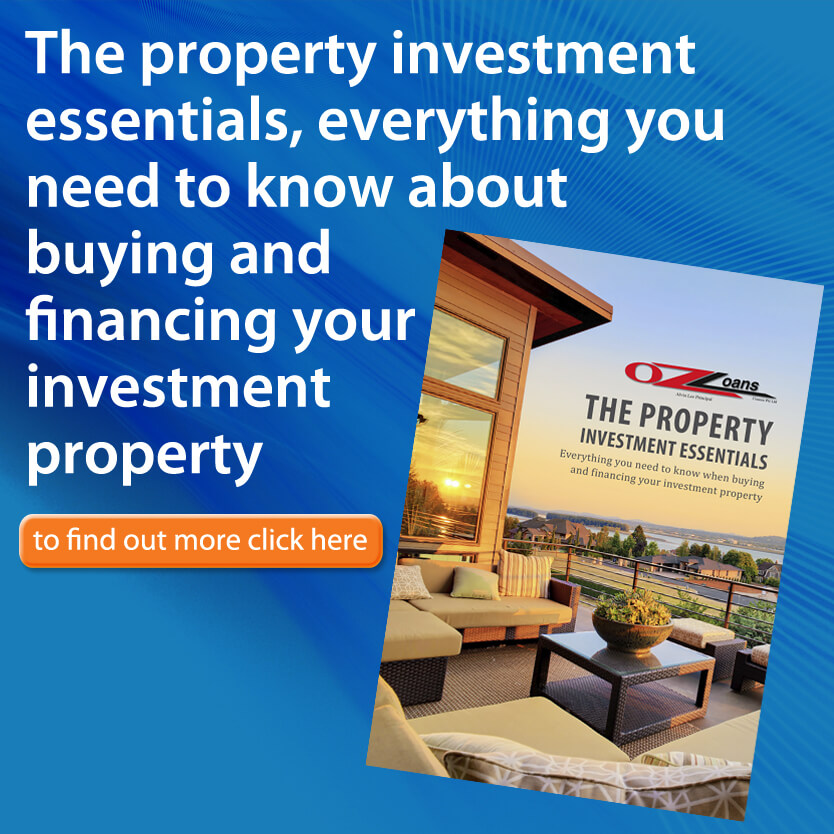 Phone Greg
       0418 605 484
greg.north@ozloansfinance.com.au
Receive our updates
ABN 56 090 913 607
Australian Credit Licence Number 391829 

© Copyright OZLoans Finance Pty Ltd 1999 -