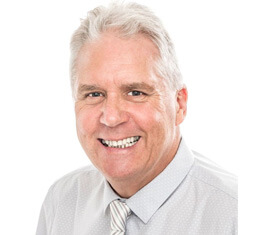 About Ozloans Finance
Ozloans Finance is a boutique Finance and Mortgage broking service assisting you to obtain the best finance for your, residential or commercial loans including for owner occupier and investment properties, and development projects, as well for asset & vehicle lending.
We maintain differing relationships with a wide variety of funding sources to suit client needs,  directly or through arrangements with Mortgage Managers.
Our philosophy directs us to provide a personalized and holistic support service and this has guided us since our launch since December 1999.
Alvin Lee, our founder, was a practicing CPA for over 40 years. He launched OzLoans Finance in 1999, after coming into the financial services industry through the original RAMS operation. Unfortunately Alvin passed away in May 2023.
Greg North (pictured above) partnered with Alvin in 2017, to form and grow OzLoans Broker Group which currently has 13 successful brokers.
OzLoans brokers maintain accreditations with all major residential lenders and the emerging lenders arising from recent conversions from Credit Unions & Building Societies into full licenced banks. For commercial funding we work through many funders including Think Tank, IMB, Suncorp, BankWest, ANZ, Westpac.
Ozloans Finance brokers have a very supportive nature, all of whom hold ACR licenses, to ensure the smooth progress of our processing and catering for different marketing structures. We also maintain strong associate relationships with Property Researchers, Educators & Suppliers, New vehicle sources, Financial Planners, SMSF advisors & Taxation advisers.
Part of the OzLoans Finance philosophy requires us to maintain strong connections with the broking industry at large, exploring industry management issues in times of change and through our development of the Independent Finance Brokers Forum we keep in touch with a wide range of brokers and finance industry facility & service providers. 
OzLoans Finance continues to expand its customer base and further develop its strong industry links as the marketplace sees significant change and development. As we are a smallish organization, OzLoans Finance is able to be flexible in speedily adjusting to changing structures within the finance industry.
Please note: We protect your privacy and security of your information as if it were our own. We take extenseive precautions to ensure that your information is secure.
        Phone Greg
       0418 605 484
greg.north@ozloansfinance.com.au
ABN 56 090 913 607
Australian Credit Licence Number 391829 

© Copyright OZLoans Finance Pty Ltd 1999 -